XOXO Jewelry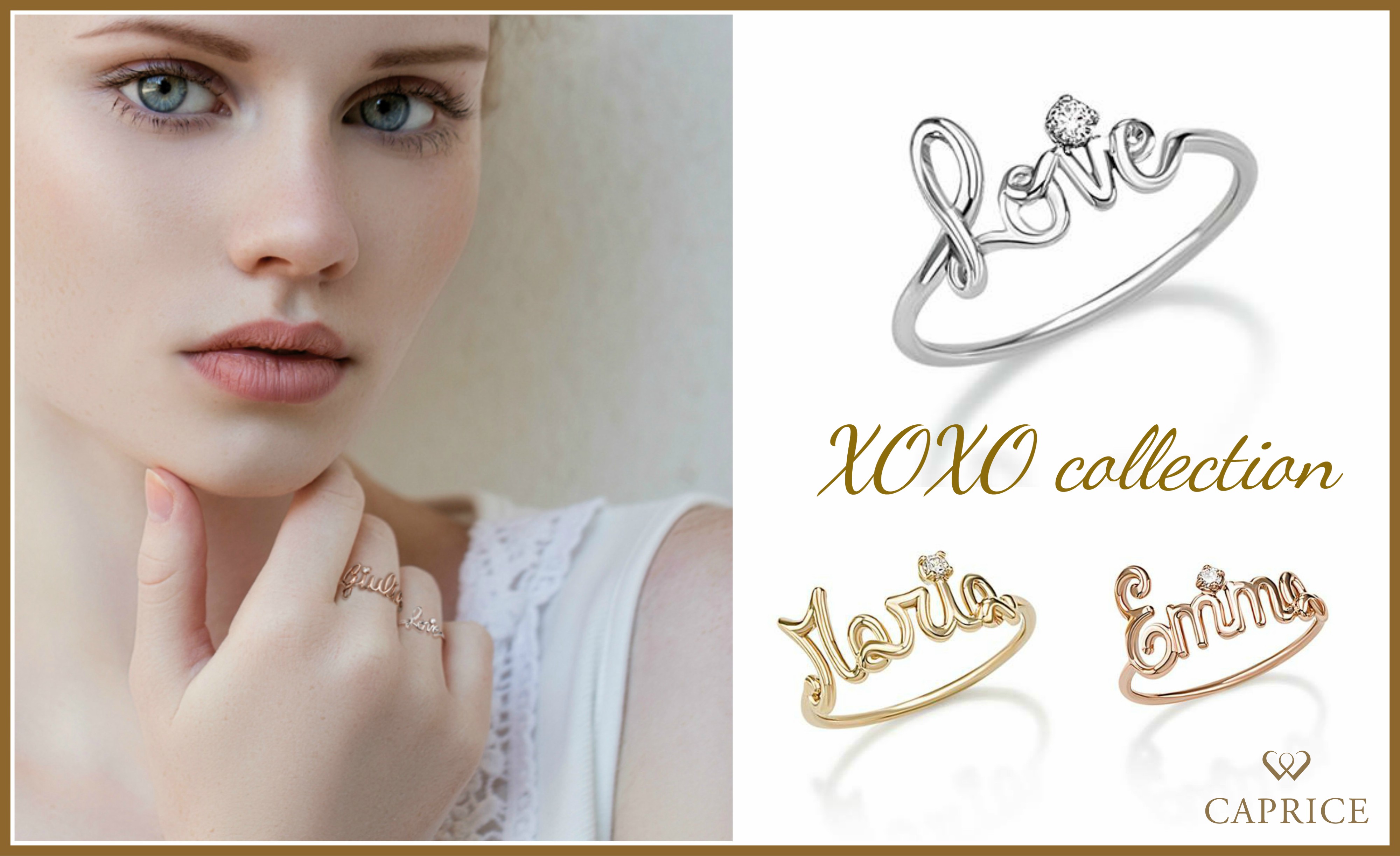 The outstanding XOXO collection by Caprice!
If you would like to make a surprise to your loved ones with a unique gift, visit us in the Caprice showroom in Dorottya street and order now one of our personal diamond jewel!
The rings, bracelets and necklaces are made of 18k gold, perpetuating for a lifetime the name of the one who is really important to you or you can even write a tiny message on the jewel to make her or him feel to be the one who really counts – making it brighter with a small diamond.
Our special XOXO collection pieces can be ordered in yellow, white and rose gold colors.
The delivery time of the jewels from ordering takes 2 weeks. Delivery is possible to any locations worldwide.