Diamond engagement rings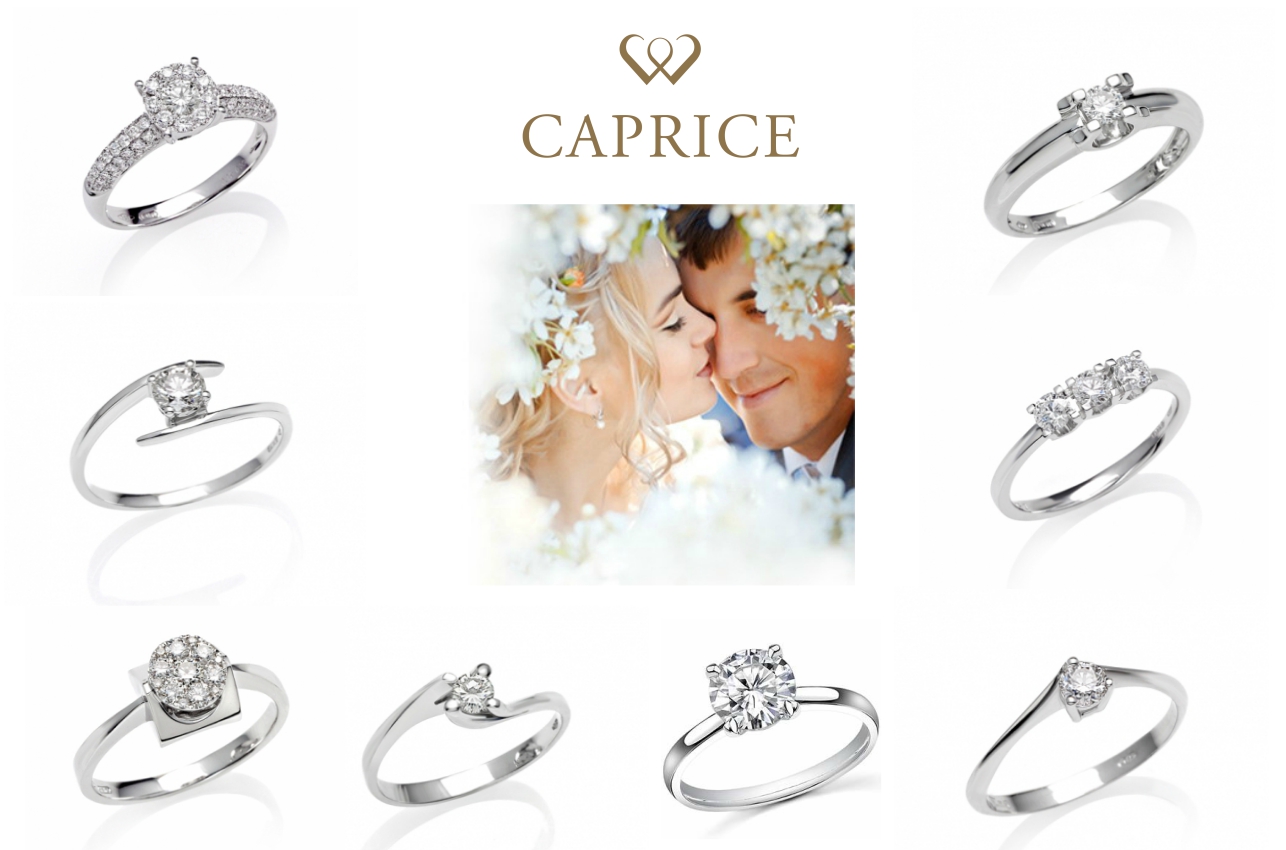 Caprice engagement ring collection
Engagement ring – the symbol of eternal love
The engagement ring is the emblem that the man has found what he was looking for: the love, the friend and the partner he would like to have by his side for the rest of his life.
In the Western cultures the engagement ring is mostly worn by women, on the ring finger of their left hand. Traditionally the engagement ring is decorated with diamond or precious stone, that is meant to make the moment of the proposal brighter and unforgettable.
The engagement ring collection of Caprice, rich in design, is accomplished in high quality. The jewels are made of 18 k gold, the shining light of the engagement ring is completed by the diamond. From our assortment, finding the appropriate engagement ring for the One is guaranteed.
Let us be part of the moment when your future bride is saying nothing else to your question, but: 'Yes!'.